Goddess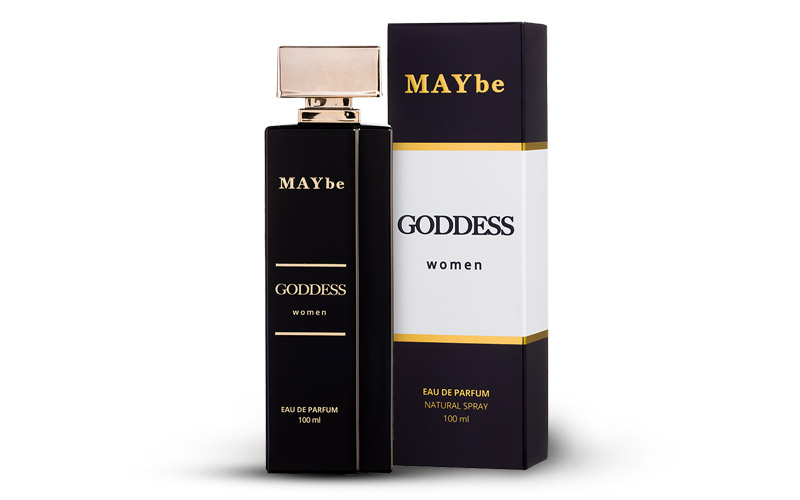 Radiant, intriguing, independent, sensual and liberated - such is the woman wearing the scent of Goddess. This oriental-floral composition combines subtle, girlish notes with seductive, even predatory accents. It is the embodiment of the changing nature of a woman - from polite and delicate to self-confident and boldly pursuing the goals set for herself.
The composition is extremely feminine. It is an elixir that will make you feel like a true goddess. The combination of almonds, coffee, tuberose, jasmine, tonka beans, sandalwood and vanilla gives you an extraordinarily expressive and intriguing composition that will surely keep you unnoticed. Engulfed in the scent of Goddess, you can boldly set off to conquer the world - it will make you feel stronger, more beautiful, and thus more confident.
As a maker of Goddess perfumes, we have not only taken care to create an unearthly beautiful fragrance. We also did our best to enclose it in an elegant bottle in black with gold-plated elements emphasizing the exclusive character of the content. Thanks to this, it will be perfect for a luxurious gift for a loved one.
Head note: almond, coffee
Heart note: tuberose, jasmine
Base note: tonka beans, cocoa, sandalwood and vanilla.